Oviedo's Best Hair Extension Stylists
We know that finding the right hair extensions can be a daunting task, but we're here to help! Our friendly team will take the time to consult with you and find the perfect fit for your needs. We only use the highest quality hair extensions, so you can rest assured that you'll leave feeling beautiful with a perfect match.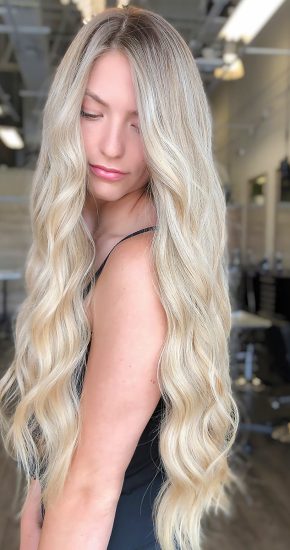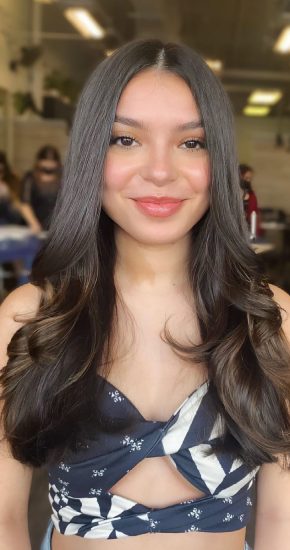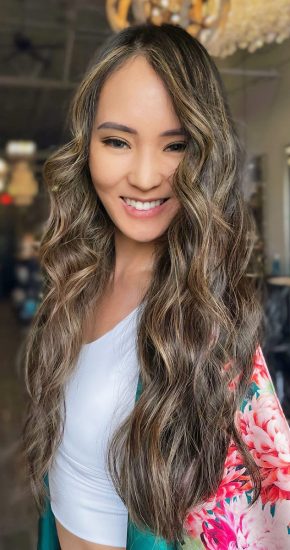 Hair extensions are the quickest way to attain the instant results you're searching for. Whether you're looking to increase volume, gain thickness, or add length, hair extensions can accomplish it with the final results being completely natural-looking.
Life is Too Short to Have Boring Hair. Make a Change Today
Hair Extension Application Types
Weft Hair Extensions

Call for Pricing

Lasts up to 5 Months | Lightweight | Great for Up-dos
Weft hair extensions are one of the most popular methods for adding length and volume to your hair. One of the main benefits of weft hair extensions is that they are quicker to apply and offer great versatility. You can style your hair in any way you want with weft hair extensions, including up-dos, braids, and even curling them, making weft a great option for anyone.

Bonding Hair Extensions

Call for Pricing

Lasts up to 7 Months | Very Lightweight | Nearly Invisible
Bonding hair extensions are attached to your natural hair with a bonding agent, allowing for a longer-lasting, fuller look. They can last for several weeks, but as hair grows out, they need to be re-applied every few weeks to maintain their hold. With versatility equal to or greater than weft, you're free to style your hair in nearly any style without the fear of your extensions showing.

Clip-In Hair Extensions

Call for Pricing

Reusable | Easy Application
Clip-in hair extensions are a great way to add length and volume to your hair without having to commit to a permanent style. They are simpler to apply and can be removed whenever you want, giving you the versatility to add or remove them for certain occasions. Clip-in extensions can be slightly more visible with certain updo styles, but the flexibility they offer makes for a great trade off.
Upcharges may apply dependant on the length, volume, and density of hair.
Online Appointment Requests Available