About The Look Salon & Spa
Committed to providing a professional, friendly, and welcoming environment that you will look forward to visiting. We offer an array of services designed to meet the needs of each guest. We focus on quality, not quantity, and strive to give each client the best possible experience.
The Beauty Vision for Every Client
At The Look Salon & Spa, we go above and beyond to make sure each and every one of our clients feels appreciated.
We are dedicated to maintaining a salon that is clean, professional, and friendly yet casual enough for all of our guests to feel at ease. We are committed to providing a welcoming environment that clients will look forward to visiting, and can't wait to come back.
Our professional team is thankful to all of our valued clients for their continued loyalty. We understand that our success depends on your satisfaction.
Helping clients achieve their beauty goals has taught us how important it is for you to be serviced on an individual level that is truly committed to quality, experience, and reliability.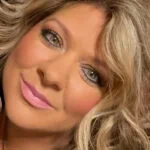 Best in Class Leadership Team
The Look Salon & Spa's leadership team has over two decades of experience within the cosmetology world and is passionate about providing nothing but the best services possible. It's because of this drive that team members are encouraged to continue their education while new technologies and products are utilized to give the best experience to each and every client.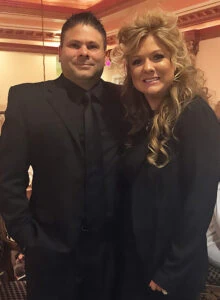 Dawn Gorman & Ronald Lodato
Dawn Gorman is the owner of The Look Salon & Spa in Oviedo, Florida, and has over 20 years of experience in the industry. Throughout her career, she's competed at state and national levels taking home gold medals in hairstyling and working with global brands as a beauty educator.

Ronald Lodato is the co-owner of The Look Salon & Spa, and brings extensive leadership, management, technical knowledge to the table. He's taken charge of the operations of the salon to ensure first-class customer service experience and beauty services that clients expect​
The Look Salon & Spa, a renowned hair and spa destination in Oviedo, Florida, has served the community since its establishment in 2005.
For over 15 years, the salon has provided exceptional hair and spa services to its clients, earning a reputation for its high-quality work and welcoming environment. The salon's team of skilled stylists and estheticians are dedicated to providing their clients with personalized attention and creating the perfect look to match each individual's unique style.
In 2020, The Look Salon & Spa underwent a leadership change and subsequent remodeling. The salon's wash station area was entirely renovated with the addition of a new sink and spa room, and the front desk reception area and sitting area were also remodeled.
The upgrades didn't stop there; the salon also implemented a new state-of-the-art coloring system and salon software, further enhancing the client experience. These renovations not only improved the salon's overall aesthetic but also enhanced its functionality, allowing The Look Salon & Spa to continue providing exceptional service to its clients for years to come.
Get the Perfect Look from the Best Beauty Salon in Town